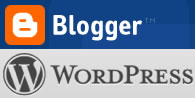 The recent site I helped a client with started from a migration out of Blogspot. The data did not all come through easily and cleanup is still going on.
The worst offenders were images and tags (which did not come through) and post metadata.
The cleanest solution was to export the Blogger information into a WordPress.com site, try to watch the images there, adjust the target site permalink settings, export the WP.com data, and import into the standalone WordPress installation.
All tags had to be recreated and some images transferred that way, but any images with spaces in their names or capitalization that did not match the post text indicated as broken and/or did not migrate at all.
The process was highly frustrating as the site was quite image-intensive so any upload or download work took quite some time, and there was a deadline looming.
A comprehensive step-by-step of items that worked was sorely lacking. This might be a good opportunity for a plugin or a service though… Hm.